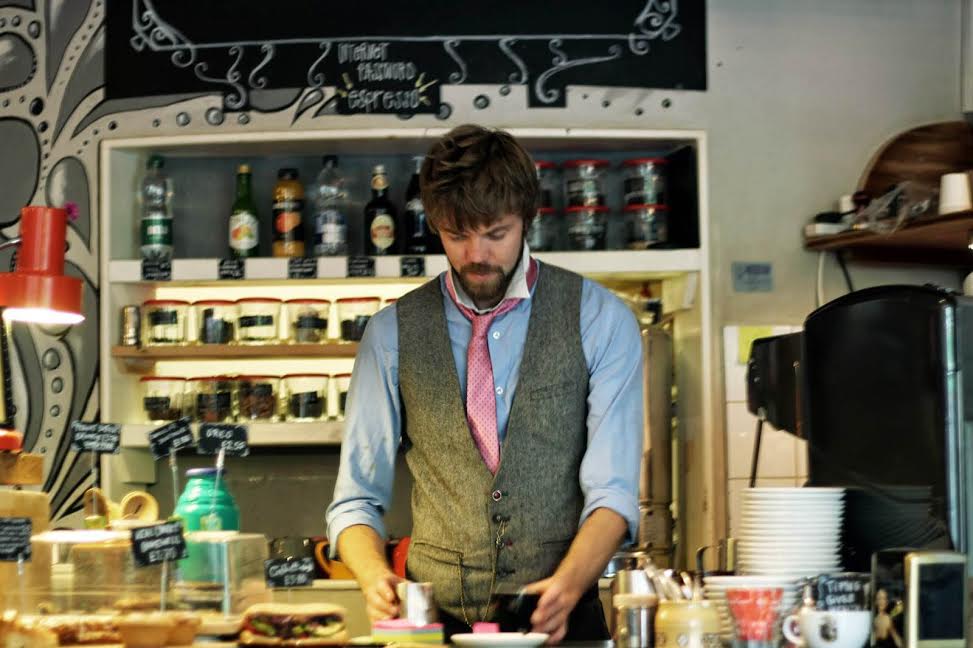 Dean James is a Scottish, Edinburgh based coffee geek.
Having done specialisation coffee for five years now across the UK, including Bristol, Brighton, London, Liverpool and back here in Edinburgh; he has big ideas about where the coffee scene ought to be heading.
Most recently he was head barista for the Artisan Roast pop-up which ran throughout the Edinburgh Festival but has been known to work for Machina Espresso and the big new comer Cult Espresso over the last six months too. "I'm mad into pour over just now" Dean tells us: "home brew is a big deal for participation and awareness of third wave coffee and I really want to be part of that as it grows".
Dean came third place in the Scottish AeroPress Championship this year and will be sharing with us the development and trends of AeroPress as well as his own award winning recipe.